Home > Hands-On Workshop
You will use a burner to melt a colored glass rod and shape a bead.
Choose your favorite glass colors and glass patterns to create your own one-of-a-kind bead.
*If your temperature is above 37.5 degrees Celsius, we will ask you to refrain from making dragonfly beads.
The number of people in the workshop will be limited to avoid overcrowding, so please come with plenty of time to spare.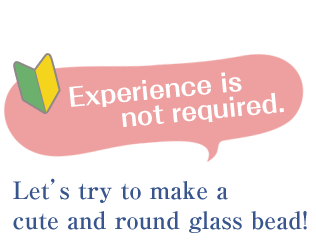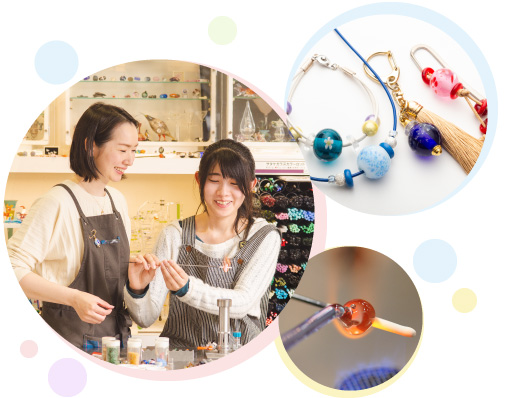 You will use a burner to melt a colored glass rod and shape a bead.
Choose your favorite glass colors and glass patterns to create your own one-of-a-kind bead.
Hours
10:00–18:00
Participation Fees
*Separate from Admission Fees
(per person)
To make one bead ¥1,250 / two beads ¥2,100
※ More than two beads: ¥850 will be charged for each additional bead.
In the case of making a shiny bead, an additional ¥200 will be required for each.
Age Requirement
Ages 9 years old and above
*For those who are under 9 years old:
Choosing your favorite glass colors and glass patterns, have someone over 9 years old create a bead for you.
You can also enjoy making your own accessory with our pre-made beads and parts.
Click here for "Accessory-Making Workshop."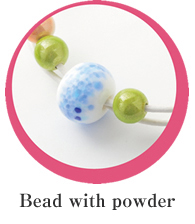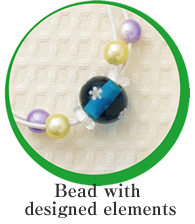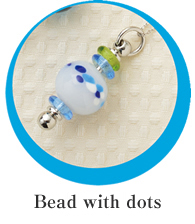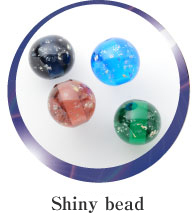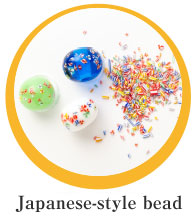 Choose your favorite Tombodama from the below: Bead with powder; Bead with designed elements; Japanese-style bead; Bead with dots; or Shiny bead and begin your artwork!

Choose your favorite base color from the colored glasses.
---
Select which of these five types of Tombodama you want to try:Bead with powder, Bead with dots, Bead with designed elements, Japanese-style bead , or Shiny bead.
---
Use a burner to heat the glass rod you chose. Our professional staff member will carefully support your work.
---
Wind the molten glass around a stainless-steel core. Once it becomes round, add a design to give the bead more beauty.
---
Weld the design into the bead. When its shape becomes beautifully round, it's done.
Allow the bead to cool for approximately 40-50 minutes.
---
We remove your bead from the steel core. Then you have your own Tombodama with a hole!
Notices of Caution for the Hands-On Workshop
Production procedures in our hands-on workshop include melting glass over a burner at high temperature using both of your hands. This lasts for about 10 minutes with the support of our professionals.
For security reasons, except for the person making a bead, everyone is kindly requested to keep away from the burner. Please also note that the equipment guests use for lampworking is not wheelchair-accessible.
During the production experience for 3rd to 6th grade elementary school students, we ask that they be accompanied by an adult (no assistance allowed) as they will be working with a high-temperature burner. (Admission fee required)
If our staff members find it is difficult for a guest to follow the procedures and keep working, they will ask him/her to stop and will take it from there.
You need to meet the following three requirements to engage in the hands-on workshop:
1.You can work with your both hands.
2.You can sit and remain in a work chair without assistance.
3.You are over 9 years old.
When we note that it will be difficult for a person to work on lampworking, we may decline their participation. We appreciate your understanding.

・explore artworks on permanent exhibit or special exhibit,
・enjoy shopping at our museum shop or making accessories with optional accessory products,
・or stroll around downtown Kobe. (You can leave and then re-enter the museum.)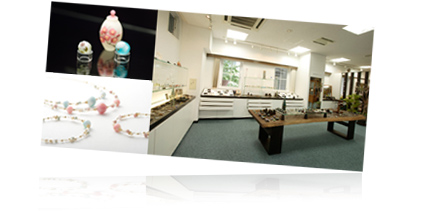 It is great fun to create your accessories or original items, using your handmade glass bead. By combining it with optional accessory products, you can make key chains, necklaces, hairpins, spoons, and many other accessories and objects.

*Accessory products are not included. (Approx. 1,000 yen for a necklace, 500 yen for a strap.)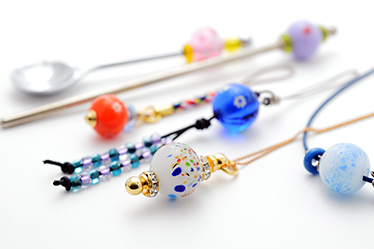 Selecting one bead from our pre-made Tombodama (800 yen for each), you can turn it into your own original necklace, key chain, etc.
*You will need to pay for the Tombodama you have chosen and the parts you put together.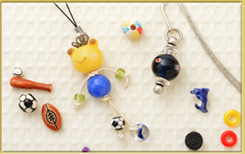 Please be aware of the following before starting:
Please note that we are not responsible for any burns or injuries.
On rare occasions, heated glass fragments may fly off. We would highly recommend avoiding wearing flammable clothes made of synthetic material. If you make a bead while wearing a kimono, please place an apron over it.
You might experience breaking or cracking in your bead, depending on the condition of the glass. Please note that, if this occurs, you will receive one of our pre-made creations.
On days when our Tombodama class is open, the number of burners for the hand-on workshop is limited. You may have to wait, so please make sure to give yourself ample time for your visit. (Classes are open on Mondays, Wednesdays, and Fridays of the 2nd and 4th week, and on Tuesdays of the 4th week. For more information, please refer to the "Classroom" page.)
The reception desk for the hand-on workshop is open until 6 pm. It takes 40-50 minutes to cool a bead after completing lampworking. Thus, if you start to work after 5 pm, we might not give you a finished piece on the same day. In this case, we will send it by mail or courier service (postage not included), or you can come to pick it up later.